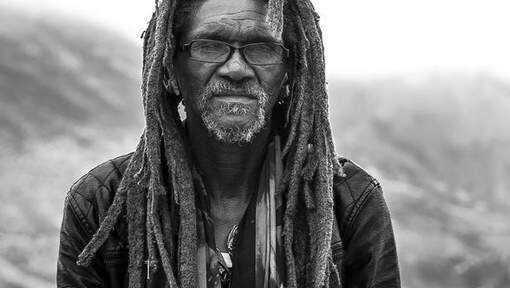 Le gouvernement éthiopien a annoncé vendredi qu'il allait remettre des cartes d'identité aux rastafari, garantissant la jouissance d'un certain nombre de droits aux membres de la secte messianique d'origine jamaïcaine qui se sont longtemps plaints d'être laissés pour compte sur leur "terre promise".
Les rastafari ont commencé à émigrer en Éthiopie dans les années 1950 après que l'empereur Hailé Sélassié, qu'ils considéraient comme leur messie, eut réservé 1.200 ha de terres dans la ville de Shashamane, dans le sud de l'Éthiopie, aux descendants d'esclaves africains qui choisiraient de regagner le continent.

Communauté réduite
La communauté s'est toutefois réduite après le renversement du négus puis son assassinat dans les années 1970 et, aujourd'hui, les rastafari de Shashamane ne se comptent plus que par centaines. Mais ils se plaignent de ne pas pouvoir posséder de terres, envoyer leurs enfants à l'université ou travailler parce qu'ils ne possèdent pas la nationalité éthiopienne. Beaucoup ont en même temps renoncé à leur pays d'origine en renouvelant pas leur passeport et se sont retrouvés apatrides.

Droits et documents d'identité
Le porte-parole du ministère des Affaires étrangères, Meles Alem, a expliqué à l'AFP que les rastafari auraient désormais droit à une carte d'identité leur permettant de résider et de bénéficier de la plupart des droits en Éthiopie, mais sans en avoir la nationalité. "C'est la réponse du gouvernement aux questions que posait leur présence dans le pays", a-t-il dit.

Autres bénéficiaires
Selon les nouvelles directives gouvernementales, les cartes d'identité seront également disponibles pour les étrangers qui ont contribué au développement de l'Éthiopie et aux Israéliens d'origine éthiopienne, a précisé le porte-parole.
debat interressant pour Rastafari pour ceux qui comprennent l'anglais désolé il n'existe pas de version française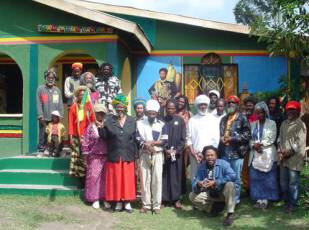 Ethiopia will issue national identity cards for the nearly 1,000 Rastafarians who long have been seen as stateless in the East African nation, the government announced Thursday.
The decision means they can enter without visas and live without residence permits. The move also affects Ethiopian Jews and foreign nationals who have made positive contributions to the country.
"These individuals have long been unable to enter and leave the country easily," Foreign Ministry spokesman Meles Alem told The Associated Press. "In the case of Rastafarians, we have three generations of people residing here that have blended well with our citizens. But sadly they were neither Caribbean nor Ethiopians so were somehow stateless. This national ID will address this problem."
Close to one thousand Rastafarians live in Ethiopia, especially in the capital, Addis Ababa, and a southern town called Shashamane. Ethiopia's last emperor, Haile Selassie, granted land for the Shashamane settlement for black people who helped fight off Fascist Italian forces in the 1930s.
Rastafarianism, which began after the emperor came to power, has followers who believe he is god.
"We are overjoyed," said Ras King, a prominent member of the Rastafarian community who first came to Ethiopia in 1982. "We are extremely happy because this has fulfilled our confidence in our forefathers' vision for a united Africa and black people from the West. As usual, Ethiopia has led the way and set the example for the rest of the continent in recognizing the Rastafarian movement."
Ethiopian Jews, also known as Beta Israel, have a significant presence both in Ethiopia and in Israel.
The foreign ministry said the thousands of people who will be issued the new identity cards still cannot take part in elections or engage in the country's security and defense sectors.